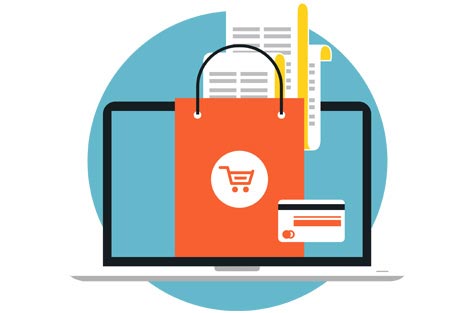 We have seen the huge growth in the E-Commerce market. This loan is available for the seller who are selling their products through E-Commerce Stores, who always need the high working capital to arrange for their inventory and also for their logistics and day to day expenses. As this market is very tough and competitive, seller cannot afford the shortage of finance.
Today in this technological world of Digital Marketing & Sales. Online Stores have become the necessity of the people. This business model is beneficial for both seller and the buyer. It has expanded the business opportunities for sellers and easy shopping for buyers. Seller can explore the new buyer across the geographical limitations and buyer can shop as per their wishes at competitive prices.
Many banks and venture capitalists companies are offering the loans especially to small and medium enterprises of this sector to foster their growth.
Eligibility
Minimum 2 year operational
2 year ITR
GST Return for last 6 months.
Documents Required
Business Registration
Bank Statement for last 6 months
KYC Documents of the authorized person of the business
Types of E-commerce Loan
Term Loan
One time Capital Needs like to purchase of equipment, to renovate or purchase the office premises, to increase the stock etc.
Upto rs. 50 Lacs
Interest starting from 1.5% per month
Zero charges for pre payment
Very low processing fee
Tenure up to 36 months
Line of Credit
This loan is type of overdraft facility to the seller. For Working Capital like to pay to vendors, to purchase inventory to meet rise in demand etc.
Upto rs. 50 Lacs
Interest starting from 1.5% per month
Pay only for the amount you use.
Very low processing fee
Tenure up to 36 months
Invoice Discounting
This loan is provided on the value of your unpaid bills receivables. You can apply for this loan as soon as you sell the product and raise the invoice on your customer. Seller need not to wait for the buyer to pay. He can apply for this loan and can repay when customer pays him.
Upto rs. 1 Crore
Upto 90% discounting on invoice value
No collateral
Very low processing fee
Zero charges for pre payment
Merchant Cash Advance
This loan is very much suitable for the sellers who carries large number of transactions through card swipes. Take the loan and repay directly through the swipe transactions.
Merchants who have minimum monthly card swipe transaction of INR 50,000 and have minimum 6 months card swipe history can avail this loan facility.
Upto rs. 50 Lacs
Interest starting from 1.5% per month
Tenure upto 12 months
No collateral
Very low processing fee